About Allied Physicians Surgery Center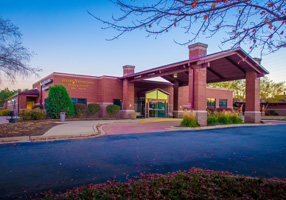 Allied Physicians Surgery Center is a physician-owned, multi-specialty ambulatory surgery center founded in February 2000 in South Bend, IN. Our specialties include; general and vascular surgery, gynecology, ophthalmology, orthopedics, otorhinolaryngology, pain medicine, plastic surgery, podiatry, and urology.
Allied Physician's Surgery Center is licensed by the State of Indiana, Medicare certified, and accredited by AAAHC (Accreditation Association of Ambulatory Health Care, Inc.).

Allied Physician's Surgery Center performs approximately 1,000 cases per month. We accept most major insurance carriers and offer financial payment arrangements for those patients who lack insurance coverage, but wish to have their procedure performed at Allied Physician's Surgery Center.
Mission Statement
Our mission is "To provide high quality, cost-effective surgical care in a convenient, comfortable ambulatory setting".

Accreditation
Allied Physicians Surgery Center received a 3-year accreditation from the Accreditation Association for Ambulatory Health Care (AAAHC)
---

Disclaimer: If you are viewing in Internet Explorer 8 or older you may need to update your browser by Clicking here.